This post may contain affiliate links, which means I'll receive a commission if you purchase through my link, at no extra cost to you. Please read the full disclosure for more information. 
It's Small Business Saturday! I'm so happy to see more Twitter threads and Instagram hype (and even Facebook hype?!) for small businesses this year. I hope that means you've decided to shop small this year, especially with so many businesses struggling with the effects of COVID-19 restrictions. I've bought a few items from small businesses for holiday presents (and some for myself)!
BUT!
I've still been eyeing so many items, whether from small business threads on Twitter or from seeing friends share small business pages on Instagram. so I decided to make a list of my favorite small businesses and their products… mostly so I have a list I can come back to!
I saw this small business on a Twitter thread and immediately loved some of the scents they offered. Lavender and rose are some of my favorite scents, and both of these scents were in stock! I was so close to just getting both but I have wayyy too many candles right now.
Calm & Clear Co.
Lavender Mist
12 oz Soy Wax Candle
Get it here!
Calm & Clear Co.
Rose Quartz
12 oz Soy Wax Candle
Get it here!
I also saw this small business on the same thread and loved their earthy, neutral vibe. I loved all the various clay items but I'm not sure my décor aesthetic would really fit. One thing I do want are the hair clips! I don't really have many hair clips because I rarely use them but maybe if I got some…then I would use them???
ShaiXStudio
Clay Hair Pin
Get it here!

I'm very much a BIG stationery fan so as soon as I saw this pencil case, I wanted to just grab it through the screen and put. it. on. my. desk.
ShaiXStudio
Canvas, zippered pencil case
Get it here!
Since I'm a big reader, I would absolutely love to begin my resin bookmark collection. Etsy sometimes feels like yet another conglomerate but it is where a lot of independent artists are able to sell their art, so I wanted to add some artists from there.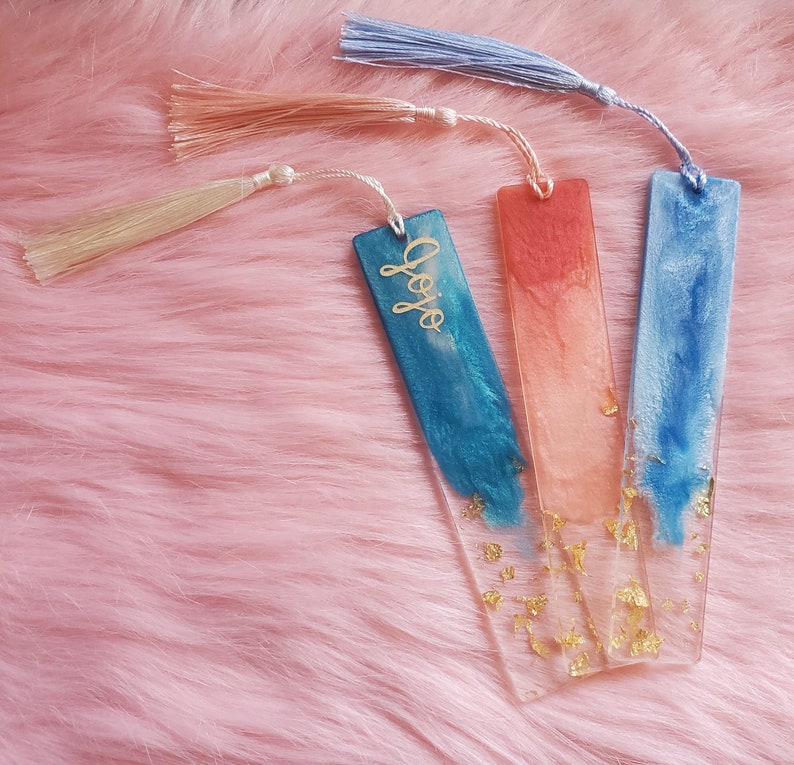 Resin Bookmarks
Get it here!
Some additional designs she has: custom dominos, resin pet tags, and resin notebook covers!
I also saw these beautiful ocean resin bookmarks. I have a painting that has a similar look and I just find the use of white and blue to recreate the ocean to be so calming.
Remember: Shipping Looks Different this Year
If you order from a small business during Small Business Saturday, don't forget to keep in mind that shipping times may look different this year. So be sure to order early, but remember that this has been a year of new obstacles for many.
Additional Ways to Support Small Businesses
Did your order something from these, or other, small businesses?!if you end up enjoying what you ordered? Don't forget to leave a nice review! I know I'm super guilty of not leaving reviews but always find it helpful to read what others wrote.
Have you started holiday shopping? Are you shopping at your usual stores or are you looking at new places?
-Yasmin
This blog post provided product recommendations for
Small Business Saturday and Winter Holiday Shopping.