Picture Books to Check-Out for Valentine's Day
Valentine's Day is such a fun day to celebrate as a little kid. While many picture books to tend to focus on "parental love", these picture books for Valentine's Day also cover kindness, friendships, and love!
DISCLOSURE: This post contains affiliate links, meaning I'll receive a commission if you purchase through my link, but at no extra cost to you. As an Amazon Associate, I earn from qualifying purchases. Please read the full disclaimer for more information. Thanks!
A Book of Love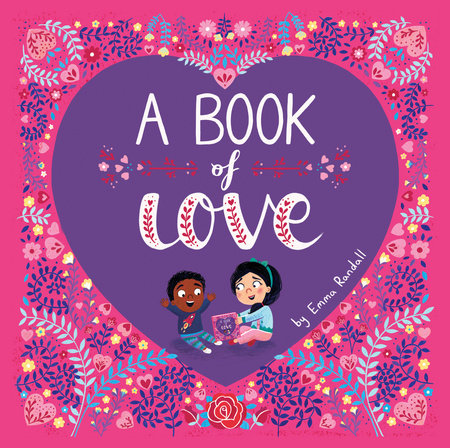 Author & Illustrator:
Emma Randall
Buy the Book
Bookshop (affiliate)
Book Review
The thing that stood out to me the most was the variety of ways that love is shown across the pages. There's the usual hugs and kisses, but there's also the mention of helping someone cross the street and buckling up in the car.
There's so many ways that adults show love to kids but kids might not always pick up on those statements. This book helps to be more explicit about how our actions show our love.
Loved to Bits
Author: Teresa Heapy
Illustrator: Katie Cleminson
Book Review
This book was a bit of a tear-jerker!
As the cover shows, the story focuses on a little boy and his teddy bear. We see the little boy play with his teddy bear in different situations, which means we also see the teddy bear get more and more worn down.
Towards the end of the story, the teddy bear needs a repair and the little boy is a bit hesitant. In the end, the little boy agrees that the teddy bear needs some repair and let's his mom repair the teddy bear.
Love is
Author: Diane Adams
Illustrator: Oliver Jeffers
Book Review
Another tearjerker! In this adorable story, the little girl is taking care of a duckling and we get to see the little duckling grow as we move through the pages.
The ending is absolutely adorable but also so heartwarming as we see the duckling move on and create their own family! They grow up so quickly!
Love from the Crayons
Author: Drew Daywalt
Illustrator: Oliver Jeffers
Book Review
Our favorite crayons are back! This time, colors are used to convey the many emotions and feelings we have about love. A perfect picture book to read during Valentine's Day!
Save to Pinterest!
Want to come back to this post letter? Then save this image to Pinterest!
One Love
Author: Cedella Marley
Illustrator: Vanessa Brantley-Newton
Book Review
Based on the song by Bob Marley, this book has a variety of characters interacting with one another and showing what love means.
Learning and reading about all kinds of love is a great way to expose kids to the different ways we can show love. I hope this list was helpful in finding picture books to read leading up to and during Valentine's Day. Enjoy!