15+ Must-Have Essential Items to Keep at Your Work Desk
When I got my first job with my own permanent work desk space, it was such an exciting time! I couldn't wait to decorate it but, more importantly, to stock it with all the essentials to keep at your work desk that would keep me productive as I started the new job. For example, I have always brought a bottle of painkillers on the first day for all the headaches that would pop up. Keep reading for all of the helpful essential items for your first job (or to help reset your work desk).
DISCLOSURE: This post contains affiliate links, meaning I'll receive a commission if you purchase through my link, but at no extra cost to you. As an Amazon Associate, I earn from qualifying purchases. Please read the full disclaimer for more information. Thanks!
This is a pretty long list of personal hygiene essential items that are helpful to keep at your work desk, so I broke them down into a few categories to make them easier to read. These items will help your day run smoother and keep you prepared for any unexpected events or situations.
If you're looking for stationery items for your desk, like the best pencils for writing or helpful tech items for your desk, check out the list below!
Basic Essentials for Your Work Desk
To me, this is the most important category because these essentials for your work desk are the things that keep you alert and pain-free. Let's stock our work desk for pain-free days!
1. Band-aids and other types of blister support
Although most workspaces tend to have a first-aid kit, you can never be sure that it's stocked with what you need or that you'll be able to access it when needed. Get a small set of band-aids for your work desk to stay prepared for any cuts or blisters that will come your way, especially those pesky blisters that pop up with new work shoes or heels.
This is why I recommend getting a packet of blister protection! These help provide great protection from additional friction and help heal the blister! I went on a trip to New York and ended up randomly buying one of these at CVS to help with some blisters that had developed during the day because it was still early evening and there was much more walking to be done. By the time we finished walking around, the blister had gone down significantly and it felt sooo much better the next day.
Working in uncomfortable or new shoes can really affect your focus, so stay prepared with a few band-aids or blister packets to make sure you can stay as pain-free as possible.
Why not get the whole anti-blister collection?!
2. Painkillers and other medicine
Oh man, I've pretty much always always bought a new bottle of painkillers for every job I've had and brought it in with me the very first day. Without fail, that first day usually brought about some kind of pain, whether it was a headache or brought about by that time of the month.
If you stock your work desk with only one thing, I would definitely do this one. Headaches are awful whenever they come, and it's better to be prepared with a simple bottle of painkillers than to have a terrible, unproductive workday. This is the most essential of the essentials for your work desk.
If you'd rather switch the container from the regular pill bottle, here is one that allows you to keep multiple pill types in one bottle!
3. Hairbrush, Scrunchies, Hair Clip
I have this one right below the painkillers because, man, I have to have options to put my hair up, otherwise it causes a lot of headaches for me since my hair is so heavy. Plus, it can be really nice to give yourself a midday hair brush for a short massage.
You could either keep a full-sized hairbrush or a mini-sized brush at your work desk. I tend to keep a mini-sized hairbrush just to minimize desk space used. I would also add a few scrunchies and a hair clip or two to your work desk since it can be helpful to have options if you have a busy day. Check out this blog post for even more hair accessory ideas!
4. Deodorant
Another thing that I will immediately buy whenever I am starting a new job if I don't already have one, is deodorant!
Whether you go full-sized or travel-sized, it's essential for your work desk and be sure to keep it stocked for the days when you're in a hurry and forget to put some on at home, or if it's been too hot and you need an extra layer to get through the workday.
Check Target's travel section for mini deodorant sizes, or just grab an extra regular-sized deodorant during your next shopping trip!
5. Mini Toothbrush & Toothpaste
While going through the process of braces, I kept a mini toothbrush and toothpaste at my work desk, and it was absolutely essential for after lunch. For those days when the greens are not agreeing with your teeth or there's an important meeting, having a mini toothbrush at your work desk will just keep your mind at ease, knowing that you're looking your best.
Check Target's travel section for mini toothbrush and toothpaste options!
6. Feminine Products
Talk about essentials for your work desk, this one is very important!
You probably already have some in your car, your purse, your backpack, and any other spare bag. Well, add your work desk to that list of spots!
I would also suggest that you keep your usual selection and not just one type at work. It might require more upkeep to keep it stocked but I've always found it better to keep a variety of feminine products than only one type of product in my workspace.
7. Hand Sanitizer
After this pandemic, I think this item needs no explanation but hand sanitizer is a great item to have at your desk to keep your hands and area clean, especially during the winter months with flu season.
I've always found it super handy to keep both a small pump bottle and a mini squeeze bottle at my desk. The small pump always stayed at my desk and the mini squeeze bottle would travel with me to either lunch or to any work meetings around the building.
Touchland has some amazing spray hand sanitizers that I like to keep at my desk and in my bag. Their scents are so yummy and they make your hands feel so soft afterward.
Touchland Hand Sanitizers
These are truly the luxury options of hand sanitizers.
And you know what? I will be buying a few.
My favorite scent is definitely the lavender bottle but they have so many other options! In addition to sanitizing your hands, they also have a magical ability to leave your hands moisturized and soft like nothing else!
You could also keep a set of disinfecting wipes to wipe down your desk either after the workday or after the workweek. I would definitely bring a set of these to work during the winter months to help reduce germs. Avoiding winter sickness is always a top priority for me. If you're the same way, then these are essentials for your work desk during winter.
8. Lint Roller
A lint roller at the work desk is essential, especially if you've got pets! Just in case you miss a spot during your morning routine, you've got it covered with your work desk lint roller. But it can also be handy if you're constantly traveling around and sitting in various kinds of furniture, just to keep your clothing lint-free (and cat hair free).
Cute Bags to hold all the small stuff
While desks usually have a drawer or two, there's no guarantee that you'll have hiding spaces for your stuff. So obviously, you need a cute bag to hold all of the essential work desk little items mentioned in the last section! Here are a few of my favorite designs from Amazon.
Beis Bags
Beis has some amazing bags! I've been keeping my eye on their bags because the designs truly cannot be beat.
The Dopp Kit is smaller so it's perfect if you only decide to keep a few items at your desk. If you keep more items at your desk, like maybe some make-up, then the Cosmetic Case or the On the Go Essential Case might be a better choice.
Mini or Small Canvas Bags
You can find these small or mini canvas bags in many different places, so get one that really speaks to you or that's got a cute quote about your work industry! I got my Book Smart canvas bag from Barnes & Nobles, but they have other kinds of canvas bags as well.
Society6 is another great option for canvas bags. They have some gorgeous designs, especially if you prefer something without text, but they also have some cute quote options! They make a great option to hold all your valuable pencils or other stationery items.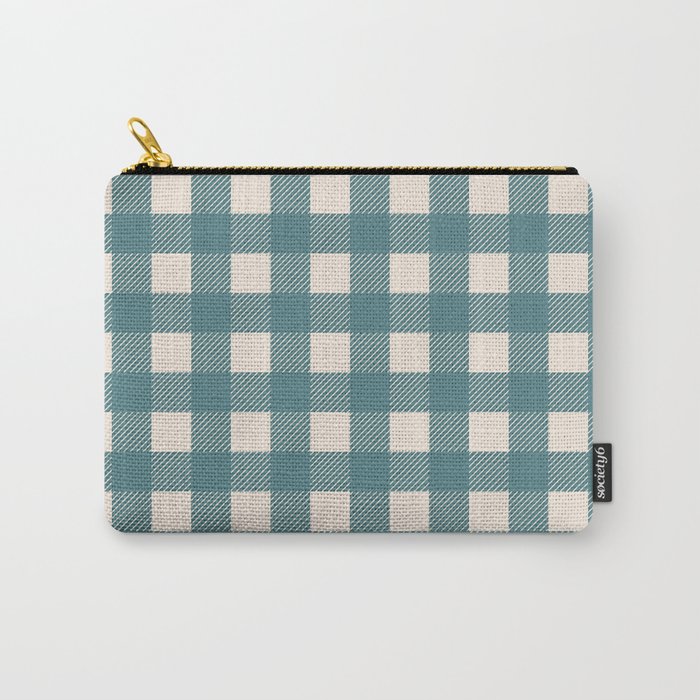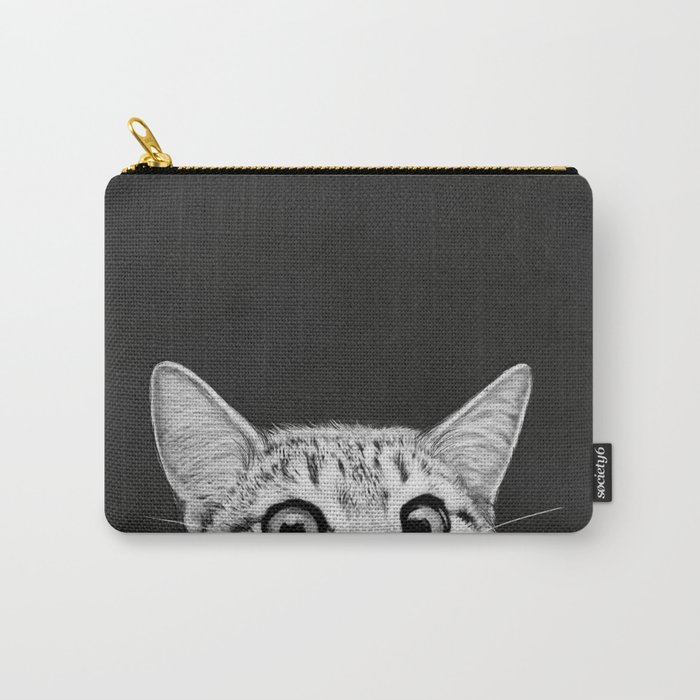 Clothing Essentials for Your Work Desk
Depending on your commute, industry, and work style, keeping extra clothing at your desk could be a great way to smooth part of your work routine or to help you prepare for unexpected work situations! This section still has some great basic essentials for your work desk but it definitely depends on your job or industry.
9. Basic Heels
My current commute is mostly driving with about 10-15 minutes of walking from the parking garage to work, which means I can wear heels from home to work without much worry.
But if you have a longer or more "complicated" commute, then keeping a pair of basic heels at your desk could help simplify your routine. Depending on your closet colors, a black, brown, or nude basic pump heel will be your best choice.
OPTIONAL: Flats / Sneakers
These Kate Spade sneakers are my absolute favorite to buy and wear! The classic white look goes with so many outfits while the black accents of the shoe still keep it interesting. Since my closet is made up of many black and white items, these shoes are the perfect complement!
Classic Sneakers
There's nothing like a classic black and white sneaker to keep your work outfits as comfy as possible while still being super professional!
Depending on how your workday/industry functions, it could also be helpful to keep a pair of fancy flats or sneakers for the time in between the heels, or when it's a busier, run-around type of day.
10. Cardigan / Sweater
Keeping a warm jacket at your desk will help with those random days when it feels like the AC will keep going until you freeze. I usually like to keep a slightly cropped cardigan, especially since these are on the thinner side, don't take up too much space, and can be easily tucked into a drawer!
11. Blazer
If you're job or industry is on the more formal side, I would also suggest keeping a blazer at your desk. This definitely depends on how your days look like or what kind of meetings you have, but having a blazer is an easy way to dress up any kind of outfit.
Personally, I would go with a black, classic-fit blazer; however, pick a color and style that goes with as much of your (work) closet as possible.
12. Extra Socks
If you wear sneakers to work or at work, then keeping an extra pair of socks at your desk will be a lifesaver! I've had a few times where I did not plan for heavy rain and had to deal with some not-fun, wet socks, so definitely have some backup socks at your desk. This will also be helpful if you have a longer commute.
Snacks & Drinks for Your Work Desk
Having a snack at your work desk is essential in keeping that 2 o'clock nap feeling at bay! I am constantly falling into that 2 PM slump, so snacks are beyond helpful. Staying hydrated is also important so let's talk about a few additional items that are helpful to keep at your desk!
13. Staying Hydrated at the Work Desk
Nothing nothing messes me up more than working all day without drinking water. Not staying properly hydrated means you are reducing your productivity, which is not good for working!
I used to bring in a Simple Modern tumbler from home to work and back home, but that was a little hard for me to remember every day, especially when I had to carry extra totes and lost hands! I came across some simple tumblers at Target (similar) in their dollar spot section and grabbed a box.
They've been super helpful to keep at my work desk. Although they don't keep my water as cold as the Simple Modern tumblers, the Target tumblers are lightweight and perfect to just keep at my desk. Unfortunately, they seem to have been discontinued so I can't link them.
But If you prefer to keep things super cold or super warm, then I highly recommend the Simple Modern tumblers. They also offer personalization options, which is perfect for making sure coworkers know which one is yours!
Double-Walled Tumbler
Truly the best hot drink purchase I've ever made. This thing has kept my cold drinks cold and my hot drinks hot for hours at a time. I love their products so much that I have a mini collection from Simple Modern.
They have classic colors as well as licensed patterns and even some sports teams.
14. Snacks
Snacks are a personal choice so, by all means, grab whatever is your favorite but here are a few snack ideas to keep at your desk.
The best types of snacks for that 2 PM slump are the ones that provide a quick burst of energy but also fill you up until dinner. My favorite snack is from belVita. I'm constantly looking for when the bars go on sale and that's when I'll stock up on multiples. The belVita bars come in so many different types – crunchy, soft baked, bites, and sandwiches – which makes them perfect for switching textures while also knowing that I'm going to love the flavors.
Some of my favorite belVita flavors to get you started:
crunchy:

blueberry (my original favorite)
chocolate

soft baked:

protein oats, honey, and chocolate
oats and chocolate
banana bread

bites:
sandwich:
15. Coffee & Tea to Keep at Work
One of my favorite habits I got into, before COVID, was to make a coffee or tea at work instead of ordering coffee! My wallet was so happy with me, lol.
If you're a coffee person, then I highly recommend Copper Cow Coffee! I think I got an Instagram ad from them, loved the concept and flavors, and ordered a box of Rose Coffee. It was sooo good. My favorite part (besides the flavor) has to be the packaging. Though I've seen teas come in single packets, this was the first time I saw coffee come in singular packaging! It's perfect to keep at your work desk, where kitchen gadgets are usually kind of limited. All you really need is hot water!
Copper Cow Coffee
They have amazing seasonal flavors (some shown here) and they're truly the BEST coffees I've ever had.
Not only are these individual packets great to keep at your work desk but they're also amazing options when you're traveling! Since you just need hot water and a cup, these coffees are perfect when traveling for conferences or other work trips.
For tea, I just stick with Red Rose Tea. It's a basic black tea that's perfect as a pick-me-up during the 2 PM slump. I keep it in a rubber-sealed ceramic/stoneware canister (similar) so it looks super cute on my desk but is also easily accessible.
Phew! That was a long list of things to keep at your desk.
While everyone doesn't need everything on this list, the basic essentials are definitely helpful in keeping you pain-free during the workday.
Whether you're starting a new job or just resetting your workspace, I hope this list of things to keep at your work desk help make your workspace actually work for you!
This is a career post about
15 Essentials to Keep at Your Work Desk for a Smoother Work Day.